There is no limit to what can be achieved through a home renovation. By updating a property and making adjustments to its design and decor, homeowners can completely transform their space and give it an entirely new look. Whether choosing to focus on just one room or planning a total makeover of the property, the possibilities of a home renovation are truly endless and come with a world of benefits for those who take on this bold endeavor.


As rewarding as home renovations can be, there are two sides to every coin. Before diving into the process as you prepare your Castro home for its grand entrance on the market, it's essential to carefully evaluate the pros and cons of signing up for the project to ensure you're willing to undergo its associated challenges and are capable of seeing it through to completion. If you're considering a renovation in your home, there are a few key factors you need to know before you proceed.


When deciding whether taking on a home renovation is the right path for you, weigh these pros and cons to develop a complete picture of what the renovation process will entail.
Pros of a home renovation
Let's begin by diving into the many benefits a home renovation can provide. Most homeowners plan a renovation when they are no longer happy with the current look or function of their space in order to spruce up its atmosphere and elevate its quality. Through the process, you'll be able to enhance your living space by making it appear more chic and modern.
Raising your return on value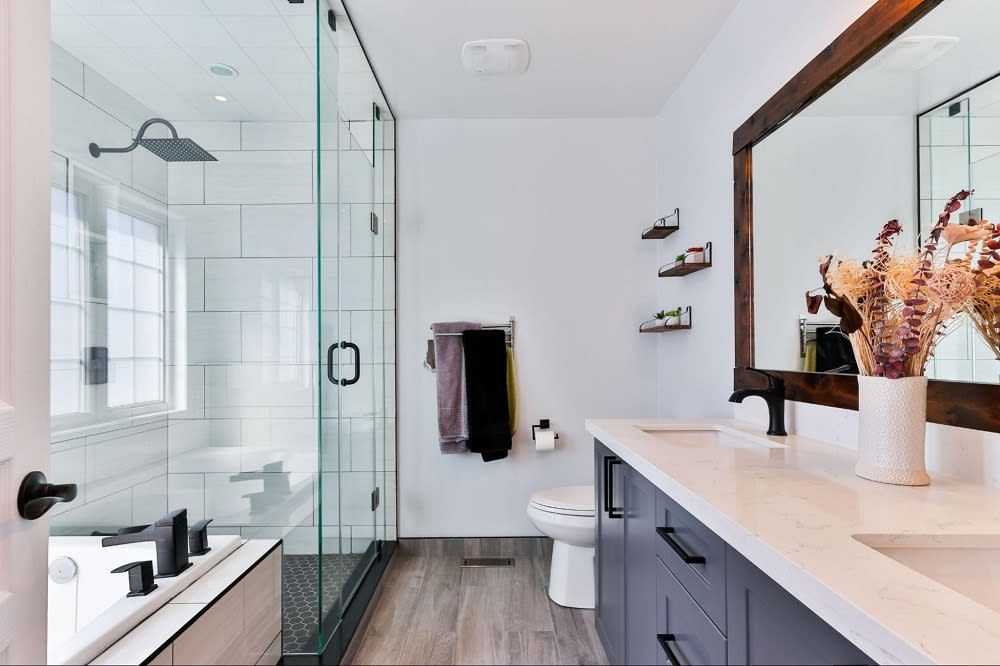 Photo courtesy of Unsplash
The return on the investment a home renovation can provide is one of its most attractive aspects to homeowners. While certain aspects may be pricey at first, their ability to boost resale value makes them smart financial decisions. Remodeling a bathroom often adds two to four times the value to a home than the cost it took to build, and finishing a basement can allow you to market the property as having more living space. While you'll have to fund the upfront costs, you're likely to see a profit later on.
Creating a new, fresh space to live in
Properties tend to feel outdated as time goes on, but home renovations offer the chance to create a fresh space to live in. Depending on your end goal, both minor and major elements can be redone. Updating the appliances can make any kitchen or bathroom feel brand new, installing different light fixtures can alter a room's entire aesthetic, and replacing the floors can bring your home from looking worn down to effortlessly sleek. Even a fresh coat of paint on the walls can really make a room shine and bring in new energy. Based on the condition of each feature being looked at, you can make a decision on whether to restore or replace it. No matter which areas you focus on, you'll end up with a fresh space.
Incorporating new technology to save energy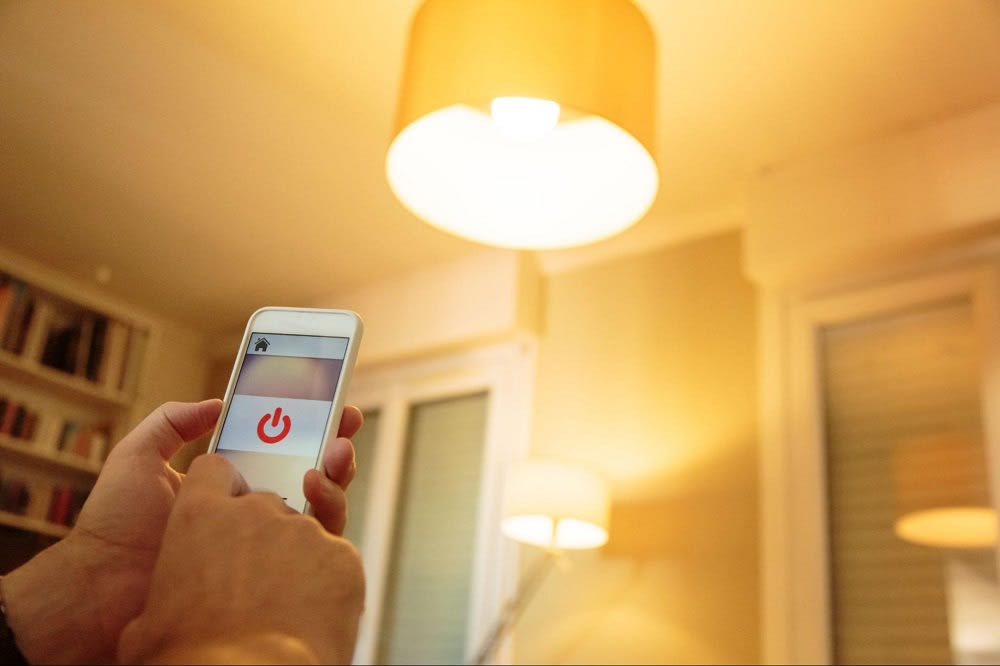 Photo courtesy of Shutterstock
The advancements in technology today are truly magnificent, and the possibilities of incorporating these features into your home can save a great deal of energy. Environmental energy can be conserved by installing solar panels, motion-sensor lighting, or temperature controls on the property. Energy efficiency is a big ticket item right now, so here's your chance to capitalize and upgrade your space.
Attracting more buyers when selling
By giving the home a new look that's contemporary and stylish, you'll be able to attract more buyers when it's time to list on the Castro real estate market. First appearances are monumental in real estate. Making an impression on buyers from the moment they walk through the door with a well-designed space will distinguish your property from the competition and generate more incoming offers. With the right renovations made, you'll be able to raise your return on investment by bringing in higher offers.
Smell of fresh paint/new energy
Home renovations can give new life to a space. Fresh paint in a light, neutral color can brighten up the walls and create a sense of openness and invitation. You want to create a welcoming space that grabs attention, leaving buyers remembering the home long after their tour is over.
The cons of a home renovation
While the benefits of a home renovation are quite substantial, it's important to examine the cons as well before embarking on the journey. When all is said and done, most homeowners consider the process to be well worth the amount of time, money, and work it took to complete. However, reaching the finish line isn't always easy.
Time and cost
The biggest drawback to a home renovation is the time and cost associated with the project. Depending on which areas of the property are being redone, you could be looking at weeks or even months before reaching completion. In addition, the financial expenses can be quite substantial. After choosing the materials, they will all have to be purchased, and most high-quality materials come with a hefty price tag. You'll also be paying for the cost of labor to get the work done, and the longer the work takes to complete, the higher the labor cost will be.
Discovering troublesome unknowns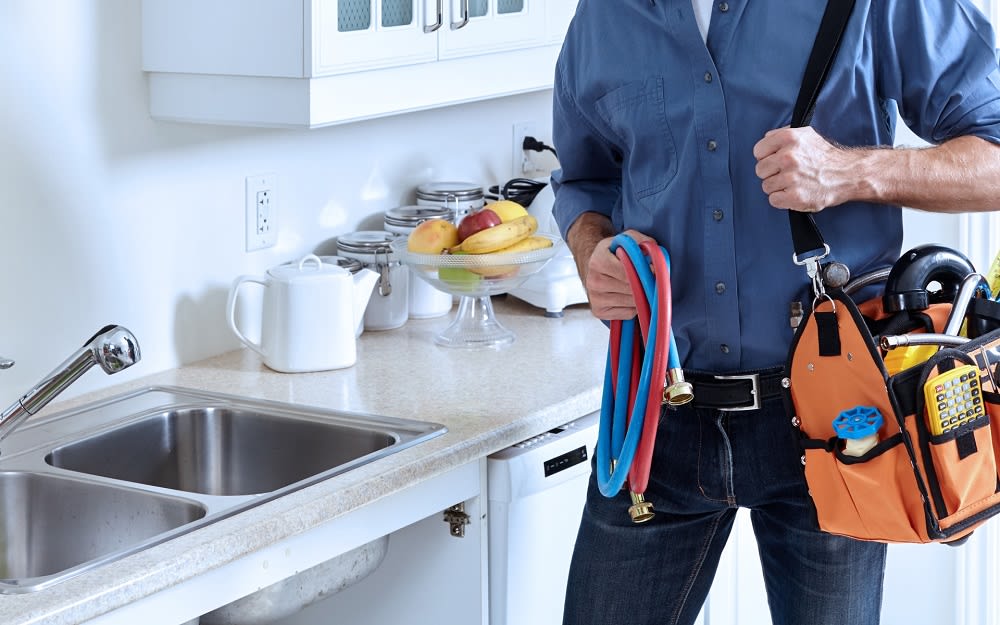 Photo courtesy of Shutterstock
Another element that makes some homeowners hesitant to begin a renovation is the risk of discovering hazardous problems with the home that they didn't know existed before. Although it's always good to know about any issues that may be present in your home, you may end up having to cover their cost far sooner than you expected.


For example, if you plan renovations that involve your plumbing system, you may find out that a septic tank is on its last leg and end up having to replace the entire unit. You could also discover mold in the walls, requiring you to dig into them and have them all replaced. While it helps to be aware of the full condition of your property, you never know what you're going to find once a renovation starts.
Living through the renovation
While the renovation is taking place, your living situation will undoubtedly change until the process is over. Many homeowners choose to stay inside their homes while the work is being done, which can cause some minor frustrations in day-to-day life. If the kitchen is being remodeled, take-out will be the only thing on the menu for several weeks. If it's the bedrooms or bathrooms you're focusing on, members of your household may need to double up until they can return to their original spaces. There's also the element of noise that comes into play from having contractors and their tools around all the time, and their constant presence takes away privacy until they leave at night. Some homeowners choose to temporarily rent a unit during the renovation process, but this comes at a higher cost.
Potential to go over budget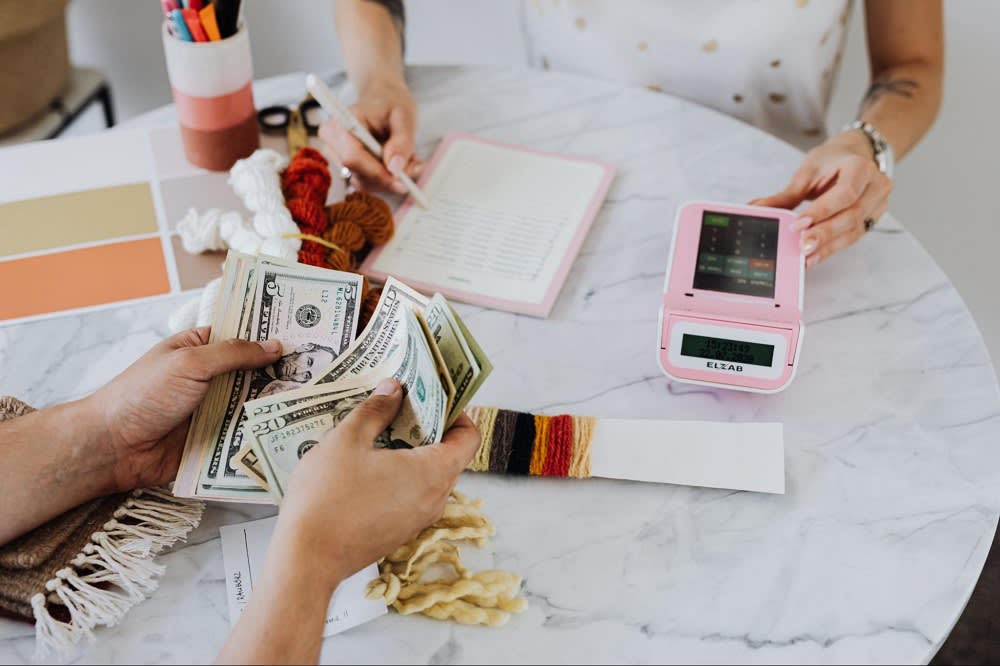 Photo courtesy of Pexels
No matter how much time you spend planning and anticipating the costs, there's always a risk of going over budget once the renovation begins. For instance, you may look at your kitchen and living room setup and dream of how open the space would feel with an open layout, inspiring you to take down a wall in between. However, upon starting its removal, you may discover that it is a load-bearing wall being used to support the structure of the home and cannot be removed without installing support beams. This boosts the project's overall cost and tacks on a few extra days of labor to complete the task. To plan for this risk, it's always good to have an extra nest egg set aside, so you'll be prepared for whatever unexpected expenses the renovation throws your way.


If you're planning a home renovation with the goal of listing your property,
Dan McLean
is here to help. As a top
Castro
realtor with years of experience in the real estate game, including many high-end Castro luxury homes, his extensive insight can provide you with valuable tips you need to prepare your home for listing.

*Header photo courtesy of Unsplash