When you embark on buying a
Bernal Heights home
, many factors can impact the type of property you choose, from styles and interior features to location within the neighborhood and proximity to the right schools. Home prices can fluctuate from season to season, especially when inflation and interest rates are changing. If you want to invest in Bernal Heights real estate in the upcoming months, use this guide to help you know what to expect from property types, pricing changes, and the current market.
Factors that influence home prices
As more individuals and families start to explore the Bernal Heights real estate market, it's helpful to know which factors, aside from property age and condition, play a role in determining prices.
Inflation and interest rates
Inflation
, of course, refers to a rise in the prices of goods and services. Rising costs of production can lead to higher prices, as can higher demand for products or services that are in shorter supply. When it comes to investing in a new home, prices can increase overall when the cost of building materials or construction wages go up. In Bernal Heights, inflation has slowed the speed at which home prices increase, and buyers should be aware that experts aren't expecting prices to decrease any time soon.

Typically, as inflation increases nationally, so do average mortgage rates. This is primarily because lenders want to dissuade individuals from borrowing more money. When individuals borrow, they have more money to spend, which contributes to the rate of inflation. Currently, with interest rates continuing to rise, the number of sales in Bernal Heights has decreased by around 30%. If demand falls low enough, higher inflation and interest rates can sometimes impact housing prices in the opposite direction.
Buyer demand
Buyer demand
can play a role in home prices as well. If there are dozens of homes for sale in Bernal Heights but only a handful of buyers, home prices typically decrease. This is due to the fact that buyers have plenty of options and can likely find a home within their preferred price range. Sellers aren't going to have multiple buyers putting in competing offers on their property because there aren't enough buyers out there. If buyer demand is high, however, sellers are in a better position to list their homes for more, particularly if there aren't as many homes on the market. Sellers in Bernal Heights should keep in mind the decrease in demand that's happening locally, as far fewer real estate transactions are taking place.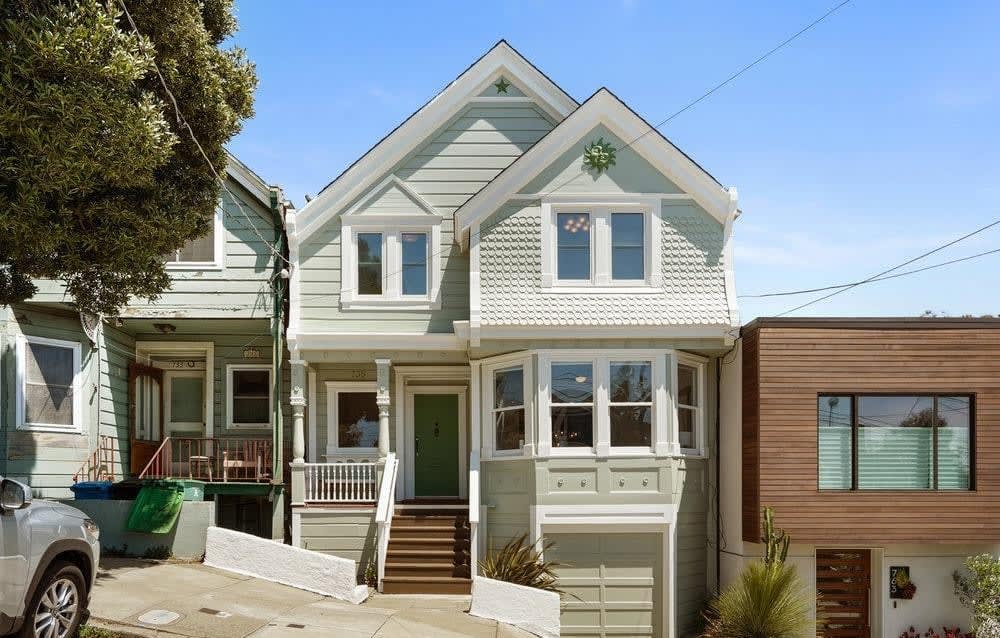 Available inventory
If inventory, or the number of Bernal Heights homes for sale on the market, is up, prices will usually decrease as buyers have more options to choose from. There's less pressure on buyers to invest in a particular property because they'll likely be able to find a number of other properties in the same area at various prices. Conversely, when there are fewer homes on the market, prices tend to go up. A buyer relocating to Bernal Heights won't be able to be as picky because they won't have as many homes to choose between, as inventory remains low. Thus, sellers can ask for more.
Investing in Bernal Heights: what to know
Another key factor for buyers to consider when looking for a home is what type of property they want. Age can play a role in the cost of a house, and many buyers are leaning towards purchasing older models. However, purchasing a new property has its pros and cons, too. Savvy buyers will always explore their options from all angles.
New constructions vs. older homes
New homes are appealing to many buyers because they're low maintenance and ready for move-in day. Buyers can expect everything in the home, from its central air conditioning and heating systems, to the plumbing, electrical, and appliances, to be up to date and modern. This means no added expenses are required for repairs or renovations.

Buyers can often choose many of the features of their new home before it's built, whether they're determining the interior design style, paint colors, or which appliances they'd like to have. New construction homes that are customizable help buyers feel even more like they're investing in the perfect place for them.

That being said, new homes can come with a few challenges, too. Buyers may have to wait longer for their new home than they would for one that's already built. It can be challenging to figure out how to customize the space, and buyers may not have as much power when it comes to negotiating a price. New homes, which rely on construction labor and materials that may not be in high supply, are often sold by the developer, who will want to make sure the deal is as profitable as possible.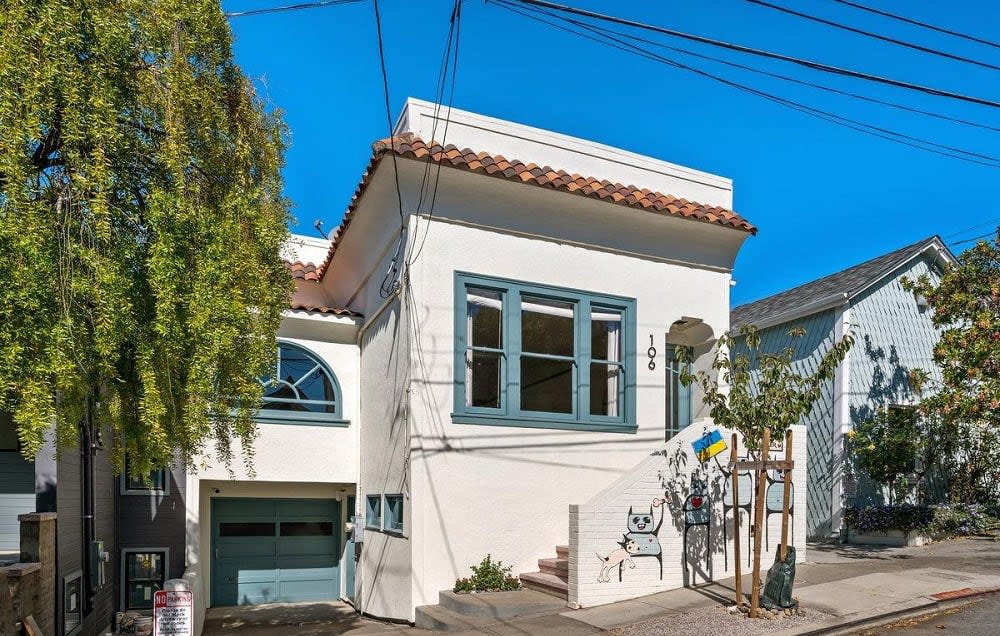 The current Bernal Heights market
When you start looking around for Bernal Heights homes for sale, you'll want to take a look at how the current market is behaving. What is inventory like? How is demand? Where is the median price for homes in the area? Bernal Heights is seeing lower demand and more modest price appreciation, though the market is still considered
a seller's market
. According to Redfin, in the past year, home values have increased by over 11.6%, and homes now have a median price of $1.78 million.

With fewer buyers searching for homes in Bernal Heights, properties are staying on the market for longer, selling, on average, in under a month. This insight into the market can help interested buyers know what to expect as they embark on the journey themselves. Of course, the best way to ensure smooth sailing, particularly within a competitive market, is to work with an experienced Bernal Heights realtor.
How to find a home in Bernal Heights
If you're searching for a home, work with a trusted Bernal Heights realtor who can help you navigate the unique local market. Look no further than
Dan McLean
for guidance. A top-producing realtor in the San Francisco area, Dan is an expert at moving clients through the buying and selling process, even in competitive markets like the one in Bernal Heights. Trust your investment to a realtor who understands the weight and importance behind finding the perfect property. When you're ready to step into the market, give
Dan McLean
a call.